A Night Full of Stars!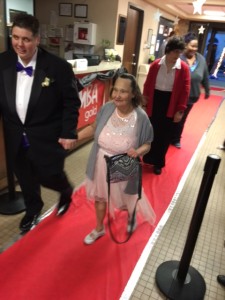 The YWCA's "A Night Full of Stars," our community's first ever prom for teens and adults with special needs, was a huge success! Over 250 people attended. And Johnson Rags Dance Club helped make this a special evening for many who have no other opportunity to get on the floor and dance at a big event.
Many thanks to all the JRDC volunteers who helped make this prom a success. Ferraros, Nolans and McGaws set up the JRDC lights. And pictured below are Tureks, Hasslers, Nolans and Smiths who volunteered prom night as "party starters."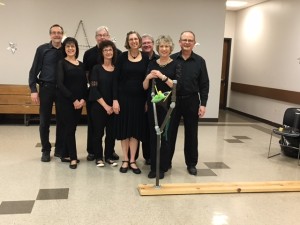 Click the link below for lots more SMILES. Plan to join in the fun next year!
See our entire Dance Schedule
Check out our Latest Dance News
Johnson Rags Ballroom Dance Club HOME