Ballroom Dance April 11 Cancelled
Due to the continuing COVID19 situation, our April 11 Dance has been cancelled.  April showers bring May flowers.  In that spirit, we remain hopeful for our May and June dances.  We will keep you informed by facebook, website and email.
Stay healthy and safe!
Ballroom Dance March 14
Due to the coronavirus situation, the YWCA has cancelled all events including our March 14 dance.  We will keep you informed about the status of future dances.
For your information, the Kokomo Senior Center has also been closed for the remainder of March canceling both the 2nd Saturday and 4th Saturday dances for the Ballroom Dance Club of Kokomo.
Please stay healthy and safe!
Saturday March 14, 2020
7:30-10:00 pm
YWCA Gymnasium, 605 N 6th St, Lafayette IN
Groovin' Easy Dance Combo
Decorations & Water: Linda & Denny Miller and Jeannene Ackerman & Lyle Brostrom
Sponsors: See Harry to sponsor this dance! 
Members and guests may carry-in snacks and soft-drinks including drink service.  Bottled water is provided.  Johnson Rags dances at the YWCA are alcohol-free
Charlie Frey
Long-time Johnson Rags member Charlie Frey passed away February 22, 2020.  Chuck and Sherry were members of Johnson Rags for over 30 years, dancing as long as Chuck's health permitted.  They are unforgettable for their smiles, laughter and their class.  Chuck's obituary includes a wonderful photo: that is exactly how he looked on the dance floor…smile, tux and all!  We send our deepest sympathy to Sherry and the family.  A donation has been made in the club's name to Salvation Army.
Blue Notes New Year's Eve Finale!
Click HERE  for all the photos and videos of our Blue Notes New Year's Eve celebration.  (Don't miss Rusty's dance moves in the video above!)  It was a fantastic evening and a wonderful send-off for Jack and Rusty Welker as the retired The Blue Notes. 
Many thanks to Charlotte and Dave McGaw for sponsoring and for all their work planning and organizing Blue Notes NYE.  It was a great night for Johnson Rags Dance club!
These photos can also be found at facebook@johnsonrags.  If you have photos to share from any JRDC event, please email Harry at johnsonrags@gmail.com.
Become a Season 43

Sponsor
We invite you to Sponsor a ballroom dance to recognize a special event, such as an anniversary, birthday, retirement or other milestone.  The amount recommended to sponsor a dance is $400.  Sponsorship cost can be shared by a group.  Unless you prefer to remain anonymous, we will publicize your sponsorship at a future dance.
March, May and June 2020 dances are still available to sponsor to sponsor this season.  It is now time to think ahead to 2020-21 and reserve the month you want.  See Charlotte McGaw or Harry Smith.
Sincere thanks all our sponsors for their dedication and support of Johnson Rags!
Halfway to 100 Likes!
Facebook provides more powerful, free outreach features to pages with at least 100 LIKES.  We have 55 likes.  It has only taken us 3 years to get to 55 likes.  At my age, I hope you will help us pick up the pace so that we might hit 100 likes in my 70's.  Go to johnsonrags on facebook and LIKE our page.  The LIKE button is just below Jeff Hardesty's right foot.
Just as important, the more you visit, LIKE and SHARE our ballroom dance facebook posts, the more powerful our facebook page becomes.  Our facebook page helps guide potential members to our website and vice-versa.  Both facebook and our website help promote ballroom dance!
To sum up, LIKE and SHARE on faceboook.  Set a bookmark for johnsonrags.org on your favorite browser or put a shortcut on your desktop or phone.  AND while you are there, check out our brand new mobile format on your phone!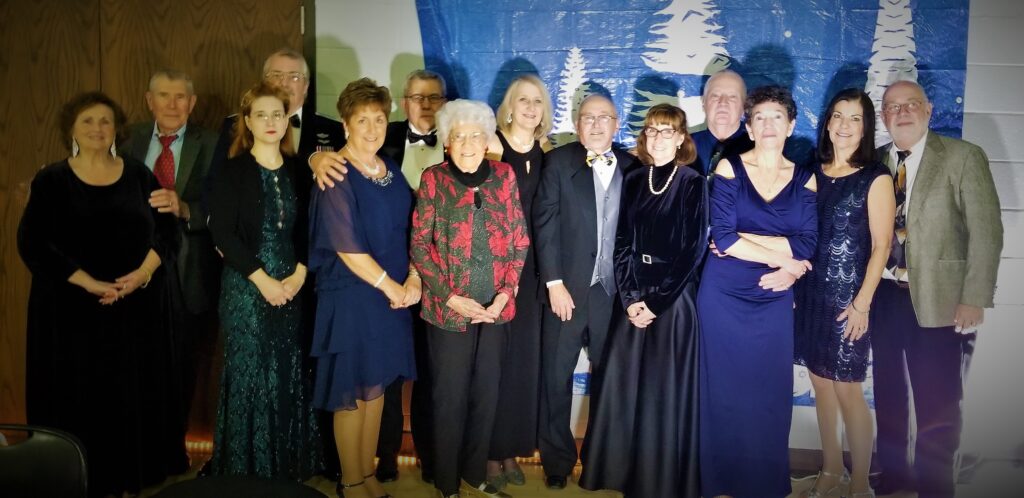 See our entire Dance Schedule
Johnson Rags Ballroom Dance Club HOME
If for any reason you wish to be removed from this email list, just reply and tell us.