Ballroom Dance News
Johnny Ragg's SpeakEasy 
Ballroom Dance
Saturday October 12, 2019
Music by The Blue Notes
7:30-10:00 pm
AirConditioned YWCA Gymnasium 605 N 6th St, Lafayette IN
Decorations & Water: Stonehills & McGaws
This dance is available to sponsor

BYOB and drink service.  Bottled water provided.
Become a Season 43

Sponsor
We invite you to Sponsor a ballroom dance to recognize a special event, such as an anniversary, birthday, retirement or other milestone.  The amount recommended to sponsor a dance is $400.  Sponsorship cost can be shared by a group.  Unless you prefer to remain anonymous, we will publicize your sponsorship at a future dance.
Four dances are already sponsored for season 43, so act now to become a Sponsor.  See Charlotte McGaw or Harry Smith.
Sincere thanks all our sponsors for their dedication and support of Johnson Rags!
Announcing Johnson Rags Season 43!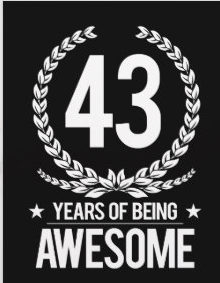 Our 2019-20 season schedule is now on the Dances page and dues information is on the Membership page.  Here are two highlights of Season 43:
Blue Notes NYE!
Our NYE Dance will be the final performance of our long-time band, the Blue Notes. In honor of the Blue Notes retirement, we are changing-up our NYE dance with an hors d'oeuvre and drink buffet by Two Guys Catering available all evening. 
Come help us give the Blue Notes a fond farewell and enjoy Two Guys veggies, cheeses, fruit, sweets and hot and cold drinks created by local caterers.  We will share this special evening with our fellow dancers from Kokomo and Muncie and with Jack & Rusty's family.
The cost of the catering will be $10 per person, payable with your membership renewal.  Include the catering fee with your membership, leave the snacks at home and enjoy this special evening!
Recorded Music
We are pleased that our four recorded music events this season will feature different club members who have volunteered to compile dance programs including many music tempos and toe-tapping songs for our dancers.
While we continue our live music tradition, we know you will enjoy the variety and quality that recorded music brings bring to our dancing!
Help Us Help Ballroom Dance on Social Media!
After word-of-mouth, electronic social media is our most important marketing method.  Did you know Johnson Rags Dance Club has a website and a facebook page to promote our ballroom dance club?  The more our media is used, the more effective it becomes.
For example, facebook provides more powerful, free outreach features to pages with at least 100 LIKES.  Alas, dear fiends, we have only 45 likes! We are still a facebook "feather-weight."  Help us get 100 likes!  Go to johnsonrags on facebook and LIKE our page.  The LIKE button is just below Jeff Hardesty's right foot.
Just as important, the more you visit, LIKE and SHARE our ballroom dance facebook posts, the more powerful our facebook page becomes.  Our facebook page helps guide potential members to our website and vice-versa.  Both facebook and our website help promote ballroom dance!
To sum up, LIKE and SHARE on faceboook.  Set a bookmark for johnsonrags.org on your favorite browser or put a shortcut on your desktop or phone.  AND while you are there, check out our brand new mobile format on your phone!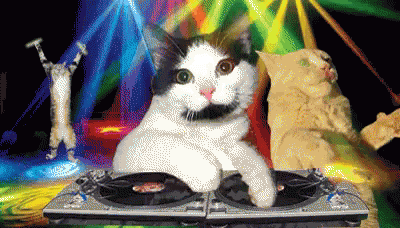 See our entire Dance Schedule
Johnson Rags Ballroom Dance Club HOME