Fresh Start
As Summer rushes past, our confidence that we will make it through these next few months is growing. We look forward to reconnecting as we move to the Wells Community Cultural Center and begin our 2021-22 dance season with a fresh start. Although we hope that the challenges of the COVID-19 pandemic are behind us, the lessons we have learned tell us that we need to proceed with a new level of caution and care.
JRDC at the Wells Community Cultural Center
Johnson Rags Dance Club is moving to the Tippecanoe Arts Federation (TAF) Wells Community Cultural Center. We will relocate to the beautiful Wells Center when we start our new dance season Fall 2021. Prior to the first dance, we will provide information on location, parking, building access and accommodations to help you make the transition to the Wells Center.
2021-22 Dance Schedule
See our 2021-22 Dance Schedule
Dropping 2nd Saturday September Dances
Because of the frequent conflict between our September dances and the St Boniface Germanfest, we are dropping September from our dance schedule. We have contemplated this change for several years. Our move to the TAF Wells Center puts us about a block from the center of the festival which will make traffic and parking difficult for a September dance.  Now is the time to make this change.
Dropping New Year's Eve Dances
As we have searched for a new dance venue, the New Year's Eve dance has proven to be a big obstacle. Most venues affordable to the club will simply not host a NYE event. In fact, many venues do not want to host any after hours event. TAF actually closes down for two weeks for the holidays. Venues in the business of hosting NYW events are far beyond the club's budget. Dropping the NYE dance was a big compromise, but one we felt we had to make to get an attractive place to dance as often as possible and at an affordable price.
Adding 2nd Saturday January Dances
To help soften the blow of dropping New Year's Eve dances, we will be adding a 2nd Saturday January dance to our schedule. This is actually THE RETURN of the January dance! If you have been in the club over a decade, you will remember that the January dance was a fixture on our schedule before NYE was added.
Bands & Music
The pandemic was hard on our live bands. Every band suffered several cancellations from our club as well as from all their other customers. One club favorite, Jaden Street Jazz, took a standing, every weekend job at an Indianapolis nightclub and quit playing dances.  Other bands have found it difficult to regroup after months without work. Planning and booking is more difficult than ever. We are trying to get as many of our remaining bands as many "make-up dates" as possible. You will see some band slots filled on our 2021-22 schedule and others listed as "to be announced." As the season starts, we will continue to work to get as many bands as many make-up dates as possible. We will fill any remaining open dates with recorded music. We anticipate needing recorded music for two or three dances this season.  Future dance seasons will have more recorded music dances.
Dues News
Because of the savings from pandemic cancelled dances, venue rent savings and schedule changes, dues paid by continuing members for 2020-21 will INCLUDE your membership for 2021-22.
–Harry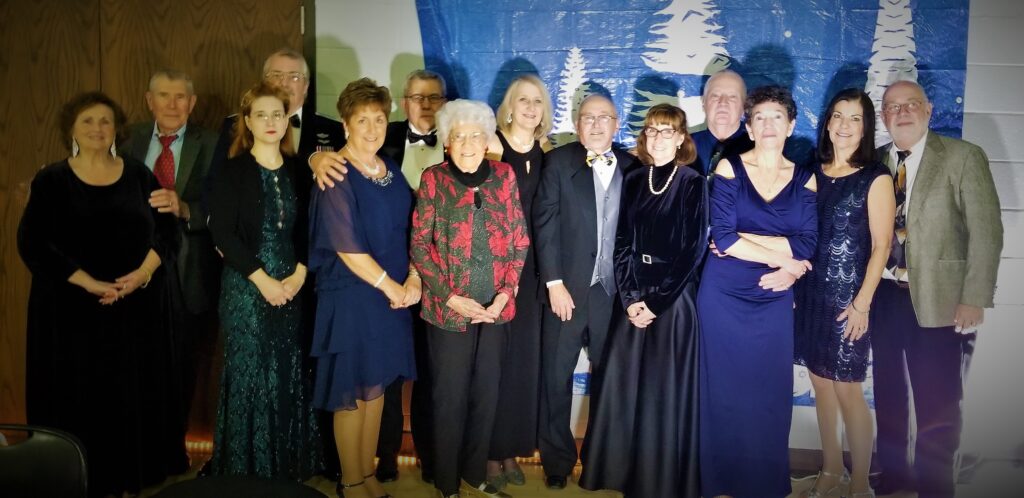 See our entire Dance Schedule
Johnson Rags Ballroom Dance Club HOME
If for any reason you wish to be removed from this email list, just reply and tell us.